Sharing data for cancer research
brain
brain
.

Optimization of Brain and Head & Neck Radiotherapy

.

GROW - School for Oncology and Developmental Biology

. 2018;Ph.D.:201. doi:10.17195/candat.2018.12.7.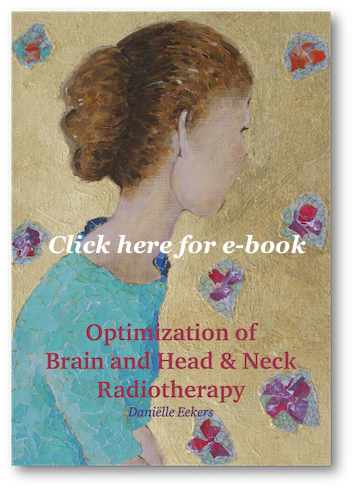 The aim of this thesis is to further optimise radiation therapy of Brain and Head & Neck cancer by reducing the dose to the healthy surrounding tissue, so called organs at risk (OARs), leading to a reduction in side effects.
Different treatment techniques for photon and particle (e.g. proton) therapy are compared for multiple tumour sites. Furthermore, tools for consistent contouring and dose prescription are presented in close collaboration with the European Particle Therapy Network (EPTN).